Why should I enroll in a Pet Insurance Plan? Learn its benefits with Blue Ocean!
If you've been here for a long time, then there's no introduction needed. But if you're new here at Blue Ocean, then there's something you should know. We won't rest until we meet all of your expectations in the insurance industry. We offer different types of plans for you and your family to always be as safe and protected as possible. However, up to now, we didn't have a unique plan for that particular part of our family: our pets. Yes, we admit, our bad. BUT, we're here to, as always, offer you the best plans that most adapt to your needs and expectations so you can live your life as stress and worry-free as you can knowing that your lovely, fluffy friends will always be well taken care of.
GENERAL PET INSURANCE BENEFITS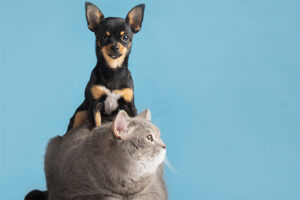 Now, a pet insurance plan is not mandatory in most countries, but that doesn't mean it isn't recommended. In this article, we'll tell you all the reasons why you should enroll your pet in an insurance plan and some of the benefits they'll have if you do so.
As we always say, prevention is better than cure and, unfortunately, our pets can get sick too. So, wouldn't it be great to have a pet insurance plan that helps you with the medical expenses in case your pet gets sick or injured? That's one of the main benefits of enrolling your pet in an insurance plan: you'll have help with the medical bills.
Of course, not all pet insurance plans are the same and they will differ depending on the pet insurance company you choose. For example, some pet insurance companies offer plans that only cover accidents while others also cover illnesses., so be sure to ask for complete information on all of your options before making a decision and enrolling with one of those. There are also pet insurance companies that have different coverage options for you to choose from and that will also affect the price of the plan.
In any case, we recommend that you do your research before enrolling your pet in an insurance plan because it's very important that you understand what the plan covers and what it doesn't. You should also take into account factors such as the age of your pet, its breed, whether or not it has any pre-existing conditions, etc. But in any case, pet insurances are 101% recommended.
BLUE OCEAN'S PET INSURANCE
Rainwalk Pet Insurance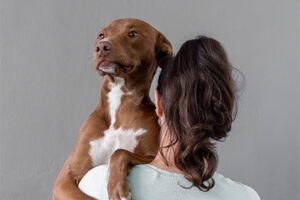 Rainwalk Pet Insurance is the insurance plan that we manage and offer here at Blue Ocean so you can always keep your pets safe, offer them the best care and protection, and last but not least, take advantage of every benefit they have to offer so you can be stress-free about expensive bills, vet check-ups, and more.
Rainwalk Benefits
We offer 3 different plans so you can choose the one that most adapts to your needs, meets your expectations, and obviously, adapts to your capabilities. The three types of plans offered are gold, silver, and platinum, each with different benefits, different requirements, and of course, different prices so you can choose.
You'll get support when needed from our professionals in any way you prefer. For example, we offer digital support in case it is easier for you when going through an emergency or some situation that requires immediate help. But also, we offer support from real people from our team any time you require it.
Our plans provide coverage for illnesses but also for accidents. It is a very important point to keep in mind because not every pet insurance plan offers coverage for sudden accidents, so this is a huge plus that we have to offer!
Forget about long waiting periods of time! Rainwalk Pet Insurance offers a maximum of 14-day waiting period before coverage kicks in, so you won't have to worry about your pets being uncovered for a long time.
Last but not least (for now), our pet insurance cost correlates with a human health care cost,  so it may be more affordable than you think!
What are you waiting for? If you're looking for pet insurance, Blue Ocean's Rainwalk Pet Insurance is the best option for you and your pet! Contact us now and get all the information you need and we're also available to answer any of your possible doubts and questions. Contact us here!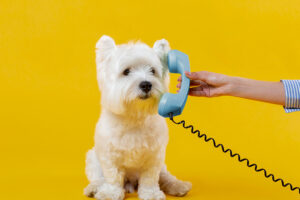 Trust Blue Ocean!